Wills – You can't take it with you!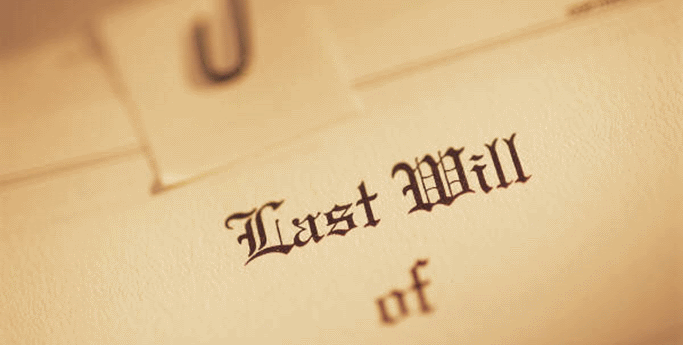 Who Needs a Will?
Not one of us can expect to live forever.  However for many of us, the prospect of facing our own mortality and providing for the treatment of our affairs upon our death can be very daunting.  In sharp contrast to the amount of time, energy and creative planning that we undertake when managing our own affairs while alive, each year approximately one-third of the applications before the Probate Offices of the Courts Service are for intestate administrations id est where the deceased person has not made a valid Will.
Even for those of modest means a Will is an important necessity.  For enterprising people with a wide variety of financial interests a Will is absolutely crucial.  Regardless of their means it is also vital that parents of young children (under eighteen years of age) have a Will in place which makes provision for the care of their children in the unfortunate event of their untimely death.
Without a Will to express how your assets should be distributed, the law of intestacy intervenes to dispose of your assets amongst your relatives in crude set proportions, with the potential to benefit people in a manner that you might not have envisaged.
Benefits of Having a Will
Intestacies tend to be more expensive to administer, but more significantly, are not amenable to ante or post death tax planning and will not deal with any of the panoply of other issues that you may wish to provide for in your Will.  By making a Will you can express your wishes and intentions rather than having these supplanted by succession law in many important areas including: –
The appointment of executors to process your Will, thereby alleviating the administrative burden from distressed and bereaved relatives.
The appointment of testamentary guardians to take care of young children.
The appointment of trustees to manage the inheritance of any beneficiary of a trust (normally children or people who would have difficulty in managing their own affairs).
The provision of a benefit to an unmarried partner who would otherwise be ignored under the rules of intestacy taking account of the Civil Partnership and Certain Rights and Obligations of Cohabitants Act 2010.
The distribution of assets generally to those of your family and friends whom you wish to benefit, where possible in a manner that reduces the amount of your estate lost to the Revenue Commissioners in taxes.
The allocation of particular items from your estate that are of tangible or sentimental benefit to specific beneficiaries.
The provision of gifts to worthy causes which you support or providing for particular individual circumstances exempli gratia the protection of monies in trust for someone close to you who would have difficulty in managing their own financial affairs.
The empowerment of executors and trustees beyond the very limited and narrow powers granted to them under law, to allow them the flexibility to process your estate smoothly exempli gratia post-death tax planning, resolving disputes between beneficiaries, maintaining the operation and value of your business until it is transferred as you have instructed.
Will Reviews
Most people ought to make a Will and all Wills should be reviewed (though not necessarily revised) at least every three years, or earlier if there is a change in family or personal circumstances, or if there have been significant acquisition or disposal of assets.  In fact where the assets are substantial it may be advisable to conduct Will reviews annually with input from a tax consultant to keep abreast of any changes in the legislative or taxation regimes.
The Cost Factor
Put simply: you get what you pay for!  Though cheaper options are available including homemade Wills bought in a stationary shop, it is always advisable to utilise the services of a solicitor well-versed in the field of Will-drafting.
A Wills practitioner is in a better position to: –
Minimise the risk of your Will being challenged after your death.
Lead you through the process of determining your own wishes and preparing for most contingencies.
Advise on the obligations owed to spouses, civil partners, qualified cohabitants, children and any other relevant parties.
Advise on other steps that should be taken during your lifetime exempli gratia enduring powers of attorney; tax planning; the impact of family, company or partnership law upon your Will; etcetera.
Depending on the complexity of the Will, the amount of advice required, and the amount of time expended in drafting, dealing with other advisors and taking instructions, a thorough Will can cost from a relatively low amount where the matter and proposed distribution is reasonably simple to more substantial amounts where the matter is intricate.  Each client should always be advised at the outset of the likely or proposed fee.
While the work undertaken and the fees expended are not normally of direct monetary benefit to the particular client, it is money well spent in the wider context of wealth creation and preservation and has the potential to save your loved ones considerably by avoiding or minimising the various legal and taxation difficulties and saving time, hassle and emotional distress.
Making it Happen
Having decided to make a first Will or review an outdated Will you should contact a solicitor well-versed in the field of Will-drafting.  Prior to your appointment you should consider the following and prepare a list detailing: –
Whom you would wish to appoint as executors (to be responsible for carrying out the intentions expressed in the Will).
Whom you would wish to appoint as testamentary guardians, where appropriate (to take responsibility for the upbringing of children under the age of eighteen years).
Whom you would wish to appoint as trustees, where appropriate (to take responsibility for the management of an inheritance intended normally for children or people who would have difficulty in managing their own affairs).
Whom you would wish to benefit primarily (including full names and current addresses).
Whom you would wish to benefit alternatively if your primary beneficiary or beneficiaries pre-deceased you.
Your assets and liabilities.
Any other matters in respect of which you wish to make arrangements.
Experience demonstrates that though often intimidating in prospect, once people overcome procrastination, the exercise of putting in place or updating a Will to deal with future eventualities, actually provides considerable comfort and peace of mind.
 The above represents an outline of the law and practice relating to Wills. It does not constitute legal, personal or commercial advice. For further information on the subject, please contact the author, Richard Hammond, at richard@hgs.ie